Course Descriptions

The race starts at the light pole just past the parking lot North of D St.
Follow the road to the tunnels at the bottom of the hill, make a right to pass through the tunnels.
Make a left after the tunnels to get onto the trail.

Follow the trail and the orange directional signs.

The first bridge you will run under is the Hwy 55 bridge.

Last year's donation paid to fix the giant hole just past the bridge that resulted from in a wash out caused by runoff and flooding.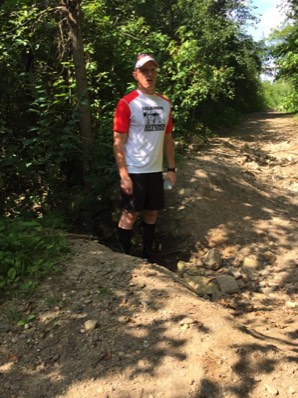 5K: Turnaround is ~1.55 miles from the start, turn around and follow the trail back to the tunnels.

10 Mile: Continue past the 5k turnaround.
About 1 mile down the trail you will reach the Hwy 494 bridge where the water stop #1/#3 is located.
Approximately 2.5 miles down trail you will reach water stop #2 and the turnaround.
Turn around and follow the trail back to the tunnels.

Make a right in to the tunnels.
Make a left back on to the street and uphill to the finish line at the light pole.

Cross the finish line and grab your t-shirt and Lucky's 13 beverage voucher.